For information regarding COVID-19 Corona Virus please click the following link: sacoronavirus.co.za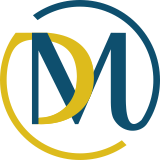 DonMel Payroll Solutions, registered and based in South Africa, offers flexible and affordable outsourced payroll services.
Let our team of experienced professionals deal with the legislative complexities and time-consuming tasks of running your payroll so you can focus on your business.
Contact us for a no-cost, no-obligation consultation!
During the initial consultation, we will gain an understanding of your business, the challenges, and how we can immediately begin to make an impact through our services.
As your business grows, your human resources and payroll needs also increase. From processing paperwork, managing benefits and handling taxes, managing your payroll includes a broad range of essential tasks. You also require knowledge of the legislation that governs the handling of salaries, taxes, benefits, record-keeping, and employment equity.
Managing your payroll in-house can become time consuming, complicated and costly. Outsourcing your payroll services to DonMel wil reduce your resource costs (software, hardware, manpower) and the associated administrative burden. Additionally, you and your staff will have the peace of mind that your payroll responsibilities are being properly and efficiently discharged.
Whether you are a small business or large corporate, we have a flexible payroll solution tailored for your business.
Contact us and let us explain how we can help you achieve quick and easy pay days.
Payrun
Loading new employees
Terminating employees
Loading of medical aid and other benefits
Doing your increases when it is applicable
Annual bonus (if any)
Bonus provision
Monthly Recons
Acii files to excel if needed and email to your services providers
Payslips Print
ACB to be sent to your company for process
Reports
Department Summary
Emp201
Requisitions
Garnishees
Statutory Deductions
Voluntary Deductions
12 Month reports if necessary
Reports
Department Summary
Emp201
Requisitions
Garnishees
Statutory Deductions
Voluntary Deductions
12 Month reports if necessary
Tax
Tax Runs
Tax run submission to Sars
Employees tax certificates
Midyear Tax Runs
IT88 monthly (if any)
Tax Directives (if any)
Our Team of Experts
Our team of qualified experts understand the complexities associated with managing a payroll. They also know the methods, regulations and legislation that must be adhered to in order to keep your payroll compliant in South Africa.
Melicia Williams
Melicia is the Director of DonMel Payroll Solutions boasting close to three decades of experience and expertise in the field. She holds a degree in HR from Central University, Free State and is currently furthering her studies. Her passion and love for payroll led her to form her own company. 
Thandokazi Hlwatika
Thandokazi holds a Bachelor of Social Sciences Degree as well as  Postgraduate Marketing Management, both from the University of Cape Town. She handles the marketing and communications wing of the business.
Noelle Szewczyk
Noelle has a BCom and has been in the financial services sector for 17 years and counting. She has extensive knowledge with regards to operations and administration.
Put Your Business in Good Hands
Get In Touch
Have questions about payroll or want to schedule a no-cost, no-obligation consultation? Want to know more about how we can make being an employer easy for you?
Use the form below, and we will get be back to you very soon.